The gift of spa & wellness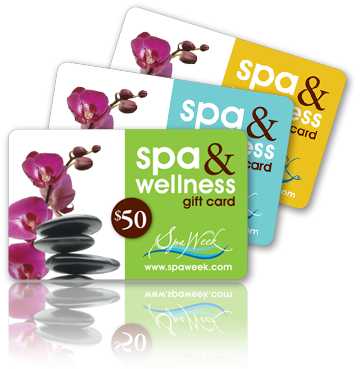 Spa & Wellness Gift Cards and eCards
Spa & Wellness Gift Cards and eGift Cards by
Spa Week are the perfect gift for every AHH...ccasion. With over 7,500 spas and wellness facilities across North America to choose from, they make a great gift for everyone on your list. Spa & Wellness Gift Cards can be used 365 days-a-year for any spa treatment or product, plus, cards never expire!
SHOP GIFT CARDS
Proven Solutions
I am just now getting over my first (and hopefully last) bad cold of the season. While there are all manners of potions to get you through the run of the mill cold, the real bane of my existence had nothing to do with my sinuses. Instead of bemoaning my stuffed nose or headache, I couldn't stop complaining about my cracked and dry lips. Our lips are made...
Heat Styling Tips
Although the weather outside is frightful… don't let the same tune apply to your hairstyle. With all of the holiday soirees on the horizon, women everywhere will strive to tout luscious locks. While curling and flat irons help us achieve those sexy, sought after curls and poker straight strands, such tools should be approached with caution...
Wild Justice
The gripping conclusion to Armstrong's Nadia Stafford crime thriller series surely won't disappoint fans. This suspenseful thriller is filled with surprises at every turn, a healthy dose of personal drama, and even an unfolding love story.Wild Justice begins as we find our heroine, Nadia Stafford, in a sticky situation. Nadia is your average...